Winterglamping: enjoy a stay at the Buitenplaats this winter
Have you ever thought about
winter glamping
? Staying in a Lodgetent at the Buitenplaats, even in winter, is a unique experience. Fresh air, spending quality time together and new experiences. How about spotting wildlife during winter walks and enjoying a wood-fired hot tub while it snows?

Buitenplaats in winter time
Even in winter there is plenty to experience and enjoy in and around the Buitenplaats. When you wake up in the morning, you step straight into nature. Put on a thick sweater, make a cup of coffee and enjoy the silence around you in the open air ... Lovely, catch some fresh air in the morning!
Do you like to go out during the day? Then take part in one of our activities, visit a nearby city or explore the Veluwezoom on a hike or bike ride. After such a day in the fresh air, it is time to warm up again in the Lodgetent. Put on your warm socks, fire up the (pellet) heater and crawl on the couch under one of the soft blankets with a hot cup of chocolate.
Did you already know that in all our Lodgetents and Forest Cabins you can find game boxes with games like Halli Galli, Regenwomen and Zinga? Enough for hours of fun during the long winter nights!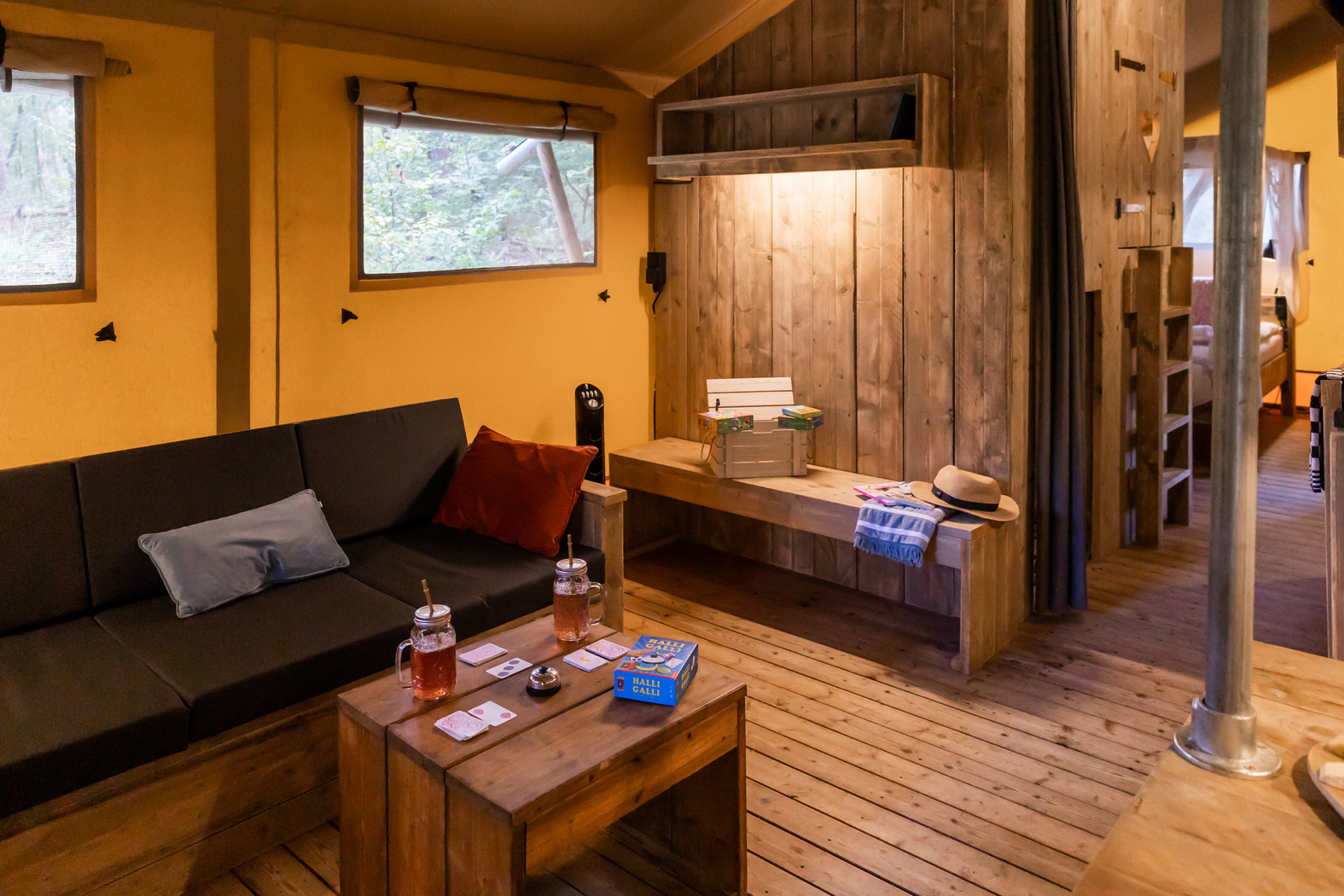 Our lodgetents in winter
Lodgetents are fully equipped to make it a cozy and comfortable stay in winter. In addition to a kerosene or pellet heater, the Lodgetents are equipped with warm bedding and extra blankets. For the really cold nights there are even hot water bottles waiting for you.Special moments guaranteed!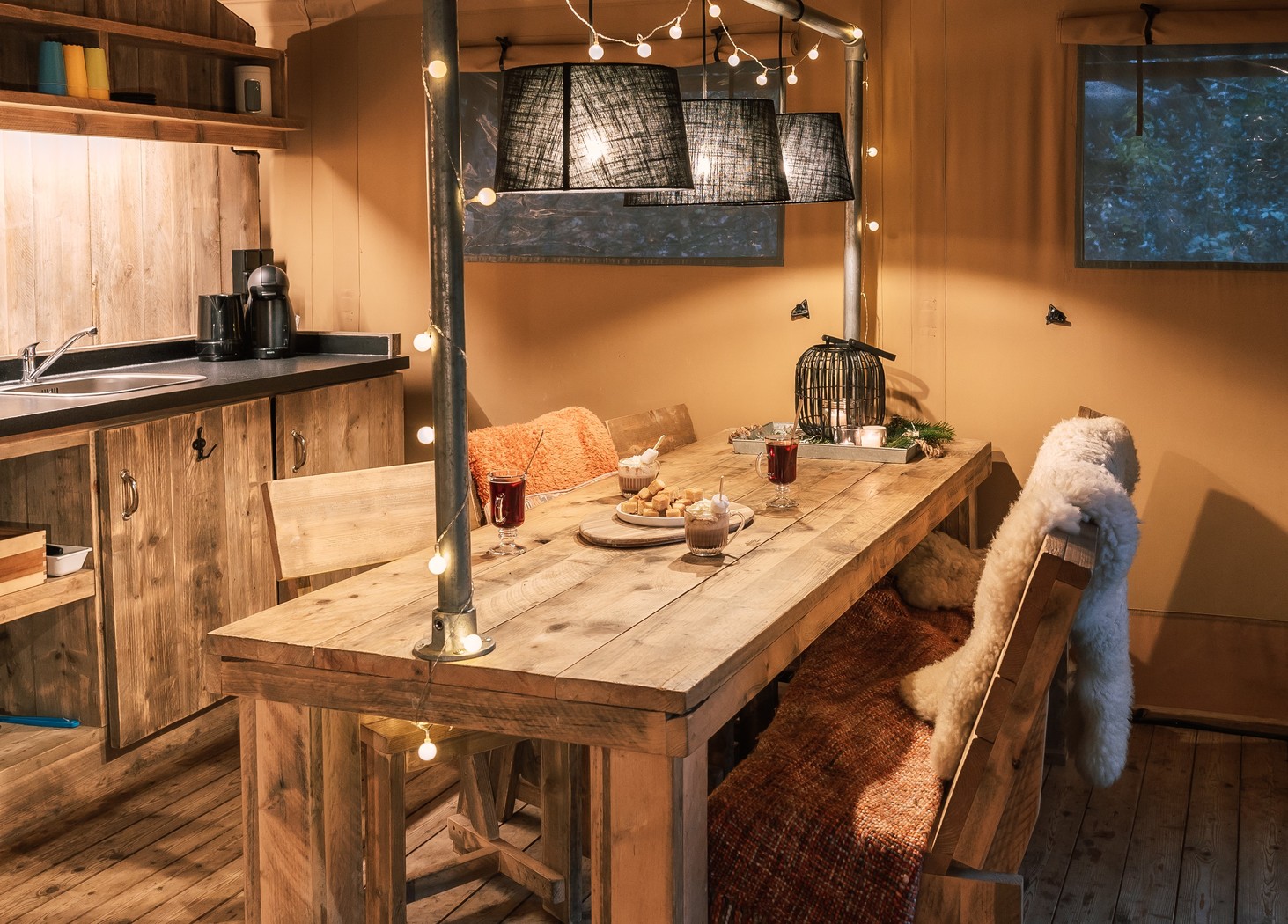 Tips for a winterstay
Our Lodgetents are ready for it, but it is also important to prepare for a (winter) stay at the Buitenplaats. Bring nice warm socks and sweaters for the colder moments. Do you plan to be outside a lot? Then also consider thermal clothing gloves, and ski pants and jackets.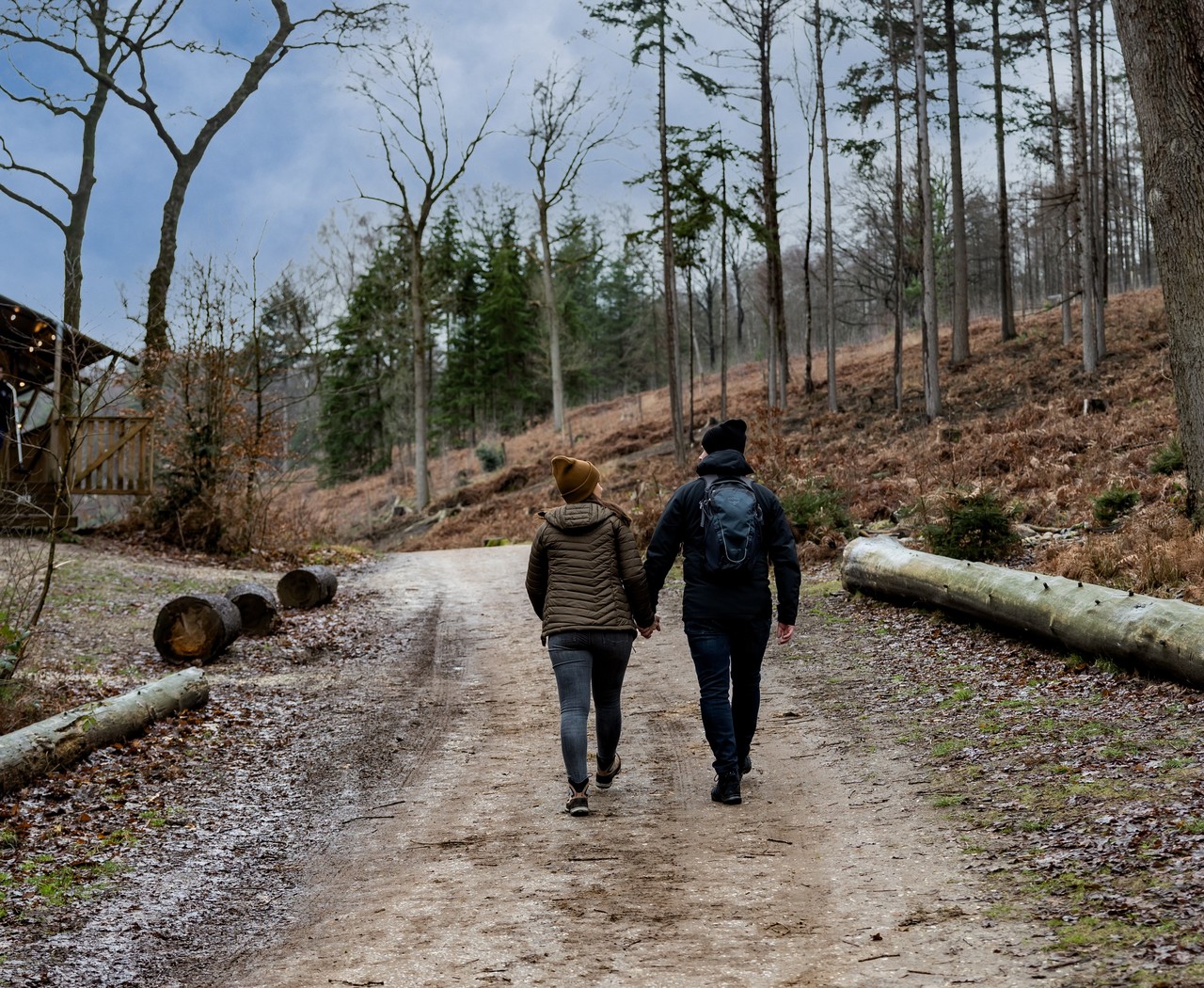 Wooden Pod or Forest Cabin
Do you like a little extra comfort in winter? Then you can also choose a wooden Pod or Forest Cabin. Our Pods are equipped with heating, so it is pleasantly warm. The Superior Pod even has underfloor heating, so after a fresh walk you warm up completely. The Cabin can be heated in a sustainable way with infrared ceiling panels. Also in the Pods and Cabins the beds are made and bath towels and WIFI is available.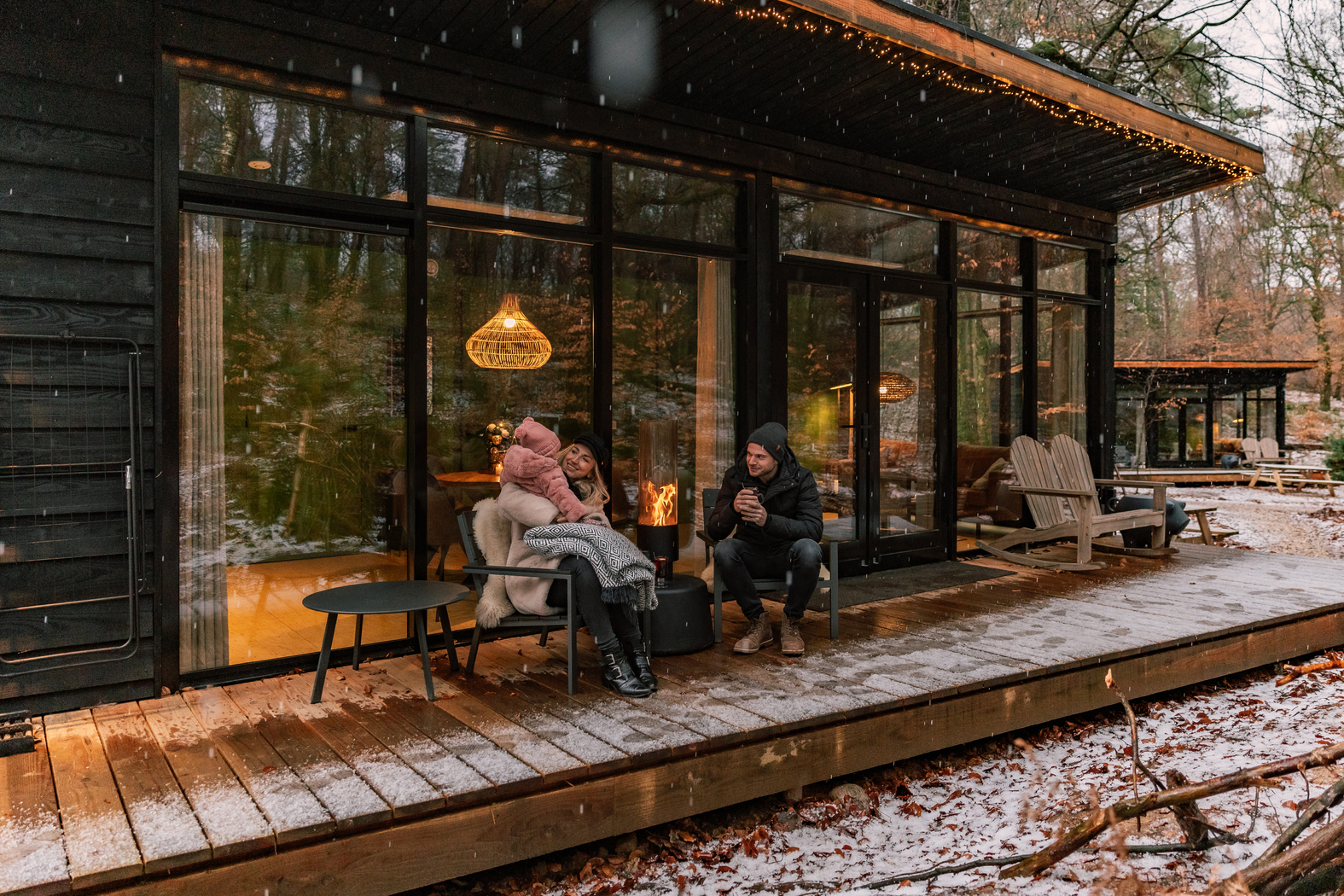 Search and book your stay
Information about your Christmas at Buitenplaats Beekhuizen